With the internet all around us and impacting virtually every facet of life and society, it's no wonder that cybersecurity has become a very popular and lucrative field. What does a cybersecurity professional do? The core job description is protecting computer systems and networks from online attacks.
If you're thinking about entering the field of cybersecurity, you have a lot of options. One of the easiest and most convenient options is online learning through a college or similar educational institution.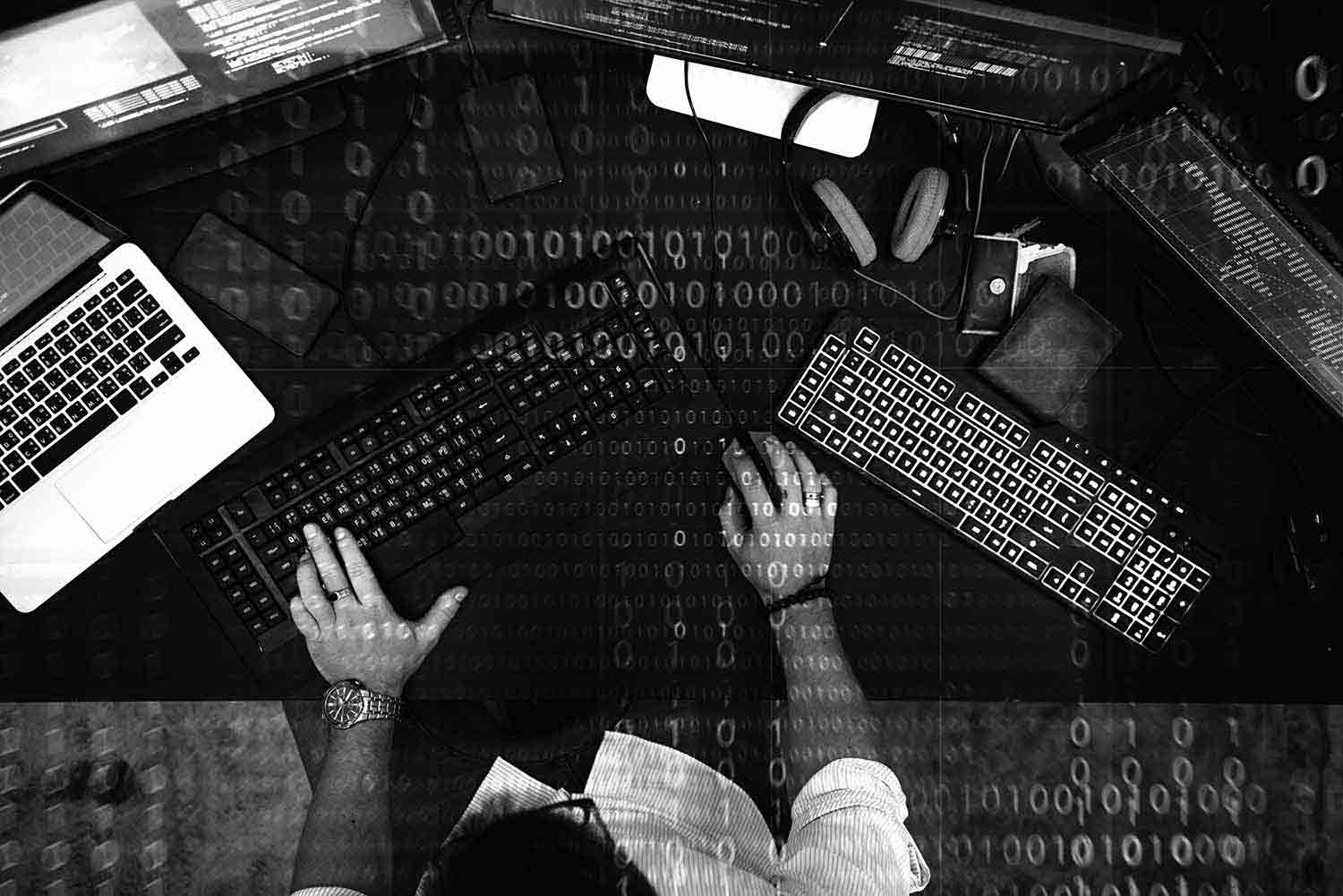 Why Should You Get A Degree In Cyber Security?
The connected world is bigger than ever before, but that also means the danger of attacks is also bigger. Scammers and hackers are trying on a regular basis to get into secure systems and steal information. Not even big companies like Facebook, Target, Twitter or Yahoo are immune to cyber-attacks. Because of this, security firms all around the world are stepping up their focus on information security.
This further means that security companies are hiring more and more to keep up with the demand. There's probably not a better time than now to pursue a cybersecurity career. Job security is high and so are job opportunities. The best part is that you can get a cybersecurity degree online.
Why Get Your Cybersecurity Degree Online?
The days where you had no choice in getting a degree from a traditional college are gone. These days, over three million people are getting their degrees online. At least six million people do at least some of their college coursework online. Online degree programs are more popular than ever because of these benefits:
– Affordability
– Convenience
– Variety
Traditional college tuition is very expensive at up to $50,000 per year. However, if you go the route of an online degree, then you're looking at a price around $11,000. Not only that, but you won't be paying traditional college fees for books, meals and housing. You also don't need to pay for transportation to get to the physical school.
Online degrees are very convenient and flexible and some even offered paid training. You can set your own schedule and complete coursework in your pajamas on your couch.
Traditional colleges can't possibly offer the sheer variety of degrees that are available online.
Cybersecurity Jobs Are In Demand
Another great thing about getting a cybersecurity degree is that you'll have no shortage of jobs to choose from. Governments, banks and various large companies are all in need of cybersecurity experts. Anything stored online is susceptible to online attacks.
As a cybersecurity professional, you might set up firewalls, design security strategies, monitor online activity and react to threats. There are several areas of cybersecurity where you can pursue a career.
Security Analyst – this job pays between $67,790 and $99,000 per year. The job description includes working on security policies, system audits and tracking system vulnerabilities.
Forensic Engineer – this job pays between $55,700 and $119,000 per year. Forensic engineers investigate and identify cybersecurity threats and important data breaches. You might be rebuilding systems and examining the data from hacked systems.
Security Software Developer – this job pays between $43,400 and $101,300 per year. You will develop various types of software to improve cybersecurity.
Cryptographer – this job pays an average of $102,000 and requires excellent math skills. You will be working on data encryption for various organizations, including the FBI.
Start Your Online Cybersecurity Degree Today
Search online for accredited colleges that offer cybersecurity degrees that you can complete online. By searching online, you can compare options and fees in order to find the best choice. Get started today and embark on a lucrative career!