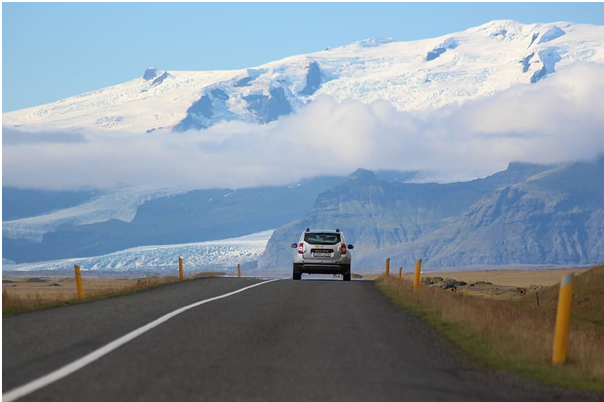 Besides getting to see new places, going on a road trip offers many other benefits. One of its best benefits is developing yourself as a person. You can see and experience a lot of places and cultures that no amount of money can give. This kind of adventure will make you realize what you're missing out in life. Continue reading to learn more about the best things about taking a road trip.
Making New Discoveries
Realizing a new purpose or path is one of the best yet unexpected outcomes of your road trip. It's never too late to discover what you want to do in life. You might interact with someone that changes your perspective in your career or passion without ever seeing it happen.  This is why you should never hold back in taking that trip.
Becoming More Grateful
Because this is a new experience, you will have time to be grateful for all the blessings you have. By interacting with various people, you will gain more positivity and a better perspective about your life. You can volunteer and help people who are in need. This can make you more appreciative of the things and people you have.
Getting to Try New Things
Doing your daily routine won't give you a lot of opportunities to learn something new. Therefore, taking a road trip is a great way to get a breather from your rut. You can become more open-minded to new things while driving. It is good to consider something out of the ordinary such as hiking or bungee jumping. Whatever activity it is; it will definitely give you self-empowerment.
Feeling Inspired
If you want to have personal growth, make sure to go out of your comfort zone. For example, instead of staying in a hotel, you can camp overnight. You can feel a contentment from taking a dip in the water in the morning, hiking in the afternoon, and looking at the stars at night in an unfamiliar environment. After getting much inspiration from nature, you may want to go back again and again. There are many ways to plan a cheap nature road trip if you're on a budget.
Feeling Recharged, Refreshed, and Re-energized
To have a positive and balanced life, giving time to relax is important. When you take a trip once in a while, it gives your mind and body to detox from all the hustle and bustle of life. You deserve the time to do things you enjoy and slow down. Though it may be a short time, you can feel refreshed and recharged. You are not a machine, so feeling burnt out is inevitable. You have to feel the best to do your best.
Being Open-Minded
With a lot of diverse cultures and numerous scenic places, it would be a waste not to travel. When you see and experience how people live, their beliefs and values, and the taste of their food, you can expand your world. Taking time to see various locations, artifacts, and architecture can make you more knowledgeable of the world.
Meeting New People
When you meet others who are also on a road trip, it feels good to know that someone shares the love for exploration and adventure. Therefore, there is a certain connection, although you just accidentally met them. Their free-spiritedness will definitely inspire you to go on more road trips in the future.
Having Time for Self Reflection
Taking a road trip can give you the chance to reflect on yourself. You can contemplate the reasons that stress you out and rediscover a part of yourself that you might've lost.
To conclude, going on a road trip surely gives a lot of benefits. Thus, it is just right to give yourself a time to relax and unwind with a fun-filled and beneficial road trip. Have fun riding ahead.