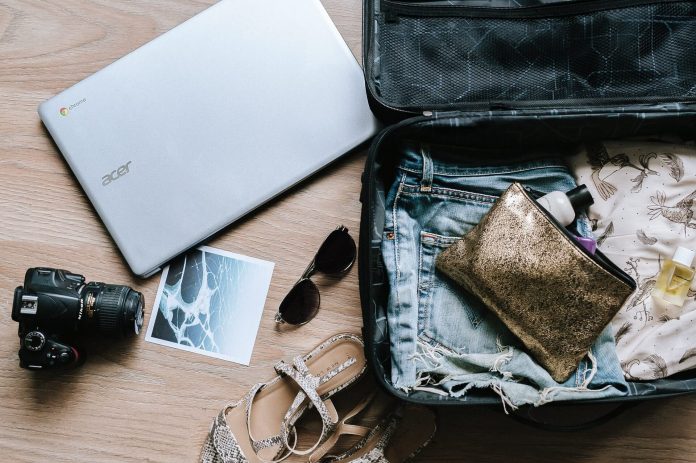 Going on a vacation is fun and exciting. You get to visit new places and discover cultures you never really knew about before. However, the one part that most people don't look forward to is the packing beforehand. There's always the panic that you will forget to pack something important and be left in a new country without it. The best way to avoid this is to make a list of all the essentials you will need when you start traveling, regardless of if you are bringing a backpack or wheeled suitcase with you. Stay organized for your next trip and remember all these travel essentials.
Your Passport and Insurance
It may seem a little obvious, but there have been times in the past where people have forgotten their passport and end up missing their flight. Always double check that you have packed your passport and take a photocopy of it with you as well. You will also want to make sure that it won't expire anytime soon as some countries won't let you travel there if there are less than 6 months on the passport left. Travel insurance is also important to help give you peace of mind when traveling.
A Camera and Notebook to Capture Memories
You want to be able to remember all the fun times you have when traveling, so make sure you write it all down in a journal or bring a camera with you. The benefit of writing things down as they happen is that you can look back and remember exactly what happened. No trip is complete with a camera to take photos of the buildings, scenic surroundings and to capture anything that catches your eye.
All the Toiletries
Depending on where you are traveling to, there may not be any shops around for you to buy toiletries from if you forget anything. Your toiletries bag should include everything you use on a daily basis, as well as some extras. This will include your toothbrush, toothpaste, deodorant, makeup, moisturizer, face wipes and lip balm. It is imperative that you pack sunscreen lotion and after-sun cream if you are going to a sunny destination. There is nothing worse than walking around with sunburn.
Money to Spend
It goes without saying that you will need to bring enough cash to last you for the entire trip. To make sure you have the right amount beforehand, work out roughly how much you will spend on food per day, if you need to pay for extra accommodation, or if you will want to buy any souvenirs. Give yourself a budget for each day and you will find that you won't run out of money before the end of the trip.
Comfort While Sleeping
Trying to sleep while on a plane, train or bus isn't always easy and the seats aren't comfortable. Something that people often bring with them when traveling is a travel pillow. They are small enough that they won't take up much room and they make it easier to sleep while sitting up. If you also find that it's hard to sleep when the sun is up, it might be a good idea to bring an eye mask with you to mimic the night.
Entertainment for Traveling
Got a long flight or train ride while traveling? Instead of sitting there twiddling your thumbs, make sure you bring along something to keep you entertained. Whether it is noise cancelling headphones to block out the people around you or an interesting book in paperback orKindle version, there is something for everyone. Even popular streaming sites allow you to download episodes of your favourite show, so you can watch them even without access to the internet.
First Aid Essentials
Sometimes the unexpected happens and you will want to be prepared for it. There are times when people fall ill on their vacation with a stomach bug or perhaps, they ate something they shouldn't have. Packing different types of medicine to combat the problems that could arise will help a lot, especially as you may not understand the writing on foreign medicine. It is also a good idea to bring along travel sickness relief, allergy medicine, band-aids, pain relief and any personal medication you might need.
Lots of Snacks!
If you are traveling somewhere that involves a long-haul flight, then you might want to consider packing some snacks for along the way. Hunger can strike at any moment and you will want to be prepared, however, unhealthy snacks aren't what you need. Instead, choose something that will provide you with protein and energy, which will also keep you feeling fuller for longer.
While there are lots of things to pack in your suitcase, these are the ones that are the most important to remember. So, the next time you start packing, include these essentials on your list.