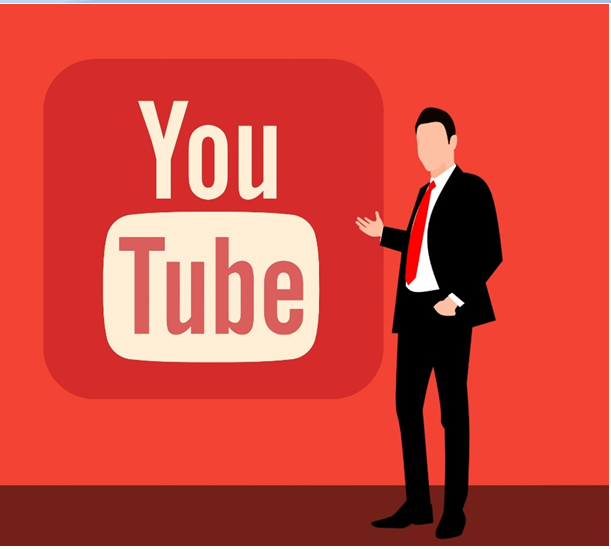 Youtube is not only a platform for entertainment but also a good venue for educational purposes. Many educational channels are built by generous educators to help provide learning opportunities to people even in the comfort of their homes. Thanks to these gifted individuals who have devoted their time and effort to create good contents suitable for people of all ages.
Do you want to educate yourself about History? Science? Or Space? Well, luckily, you could learn everything under the sun on Youtube. Read further below to know our best educational channels.
TedEd and Ted
Of course, you may be familiar with TedEd. This channel is one of the biggest educational Youtube channels which is hard to beat. Everything under the sun such as history, psychology, science, and even more can be taught here. At the moment, TedEd has 11 million subscribers.
On the other hand, Tedtalks, creator of TedEd, has also a separate Youtube channel called Ted. Do you want to learn other interesting ideas of others about the government? Musicians? And other well-known personalities? Then, Ted might be a good platform for you. Ted has now 16.5 million subscribers.
Kids Invent Stuff
Worrying about your kids going out to play during school vacations? Well, Kids Invent Stuff is a fun and exciting channel for them. If you want to keep an eye with your kids at home, then you could make them watch and be entertained by Kids Invent stuff's interesting and fun videos.
The makers of this platformcreatekinds of stuff submitted and invented by the cute minds of other kids. This channel asks for kid's ideas and they would bring them to life. Interestingly, each month they host a new invention challenge for kids to participate. You may want your children to share their awesome ideas, who knows it might get chosen?
National Geographic
Have you seen those big books and magazines by National Geographic at home while you were young? Then you know how National Geographic has been expanding these past years. It's now the time you pass on your love for geography to your children, or simply expand your wisdom with their Youtubechannel. National Geographic has also separate educational channels such as National Geographic Kids and Nat Geo Wild.
Khan Academy
If you want to learn and at the same time help other people, we recommend Khan Academy's channel. Khan academy is patronized by many studentsworldwide for making simplified lessons of difficult ones. To expand its platform, Khan has partnered with big institutions like NASA, MIT, and California Academy Sciences. Google has also donated $2 million to create more educational content.
Interestingly, Khan Academy also accepts donations online for those people in need. At the moment, they are accepting donations, big or small, to help curb the outbreak of coronavirus (COVID-19).
It's OK To Be Smart
It's OK To Be Smart by PBS covers a variety of educational topics. This channel explains the universe and the human lives according to Science. The creators are very active in that they provide weekly interesting and fun lessons to learn from.
Have you already wondered why we got depressive episodes? How do teeth grow? or do you want to teach your children hygienic routines such as handwashing? If you have any questions in mind, this channel could be your go-to teacher.
Conclusion
Indeed, Youtube is a treasure trove for both online learners and educators. Not only it helpsother people learn new stuff, but it also helps the content makers earn from their videos. Whether you just want to pass time, learn something new, or simply want to stay at home and learn, Youtube got you covered!