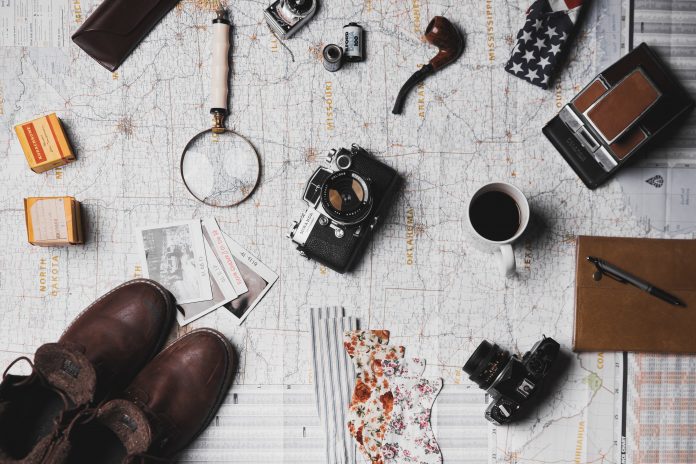 Traveling to your dream destination can be a once in a lifetime opportunity. This is why making a well-planned itinerary is ideal for making the best out of it. However, creating an itinerary is easier said than done. But, with these simple steps, create your the best itinerary for your dream vacation:
1. Prepare your Planning Materials
Before even starting on the actual making of an itinerary, you must first prepare the materials that you will need. Here are some of the suggested planning materials to prepare:
You will need to write the places that you would want to visit.
It is recommended to bring a small notebook as an itinerary because it is more durable than a piece of paper.
Although there are maps on a mobile phone, make sure that you have a psychical map for your itinerary in case you do not have cellular service in your destination.
2. Research
The first step in the actual making of an itinerary is to do research. Research is vital because this will tell you about the spots you can visit in your desired destination.
When doing research, it is best to look at how much the travel expense will cost from your accommodation, what means of transportation are available and how far the destination is.
To get detailed research, check out travel blogs and vlogs. This will show you actual pictures and experiences in each destination. It will help you also to decide whether it is a place you would love to visit or not.
Furthermore, some blogs also share their own travel itinerary. You can take their itinerary as a sample and edit it to your preference. This way, making your own will be a lot easier.
3. Streamline Your Destination and Activities
By now, you have probably already identified which places are interesting and which are not based on your research. If you have, it is now time to streamline your destination and activities. Pick the spots that you really want to go to.
The best way to do this is by creating a list of priorities. This will help you sort out your decision and avoid having a fear of missing out.
4. Create a Schedule
Once you have picked your destinations and activities, the fun part begins. Create a schedule. You can do this by calculating the travel time between your accommodation to the location. Then figure how much time you will spend in the location doing activities or sightseeing.
You will see that making sure to have thorough research will be beneficial in this step. It will help you anticipate different factors such as weather and traffic in calculating the schedule.
Furthermore, avoid overbooking a day in your itinerary. This will only result in stress and frustration. If you put too many destinations in one day, you are more likely going to burn out rather than enjoy the experience.
5. Create Alternatives
Sometimes, some destinations or activities in your itinerary will not be available. If that does happen, having an alternative spot planned ahead will help you keep your time productive.
To do this, you can refer to the list of priorities you have made early. Pick the one that is next on your list and calculate whether going there will fit the schedule you have allocated for the original destination.
Final Word
For sure, there are many places that you want to visit in your dream destination, which is why you try to make your itinerary as detailed as possible. However, sometimes plans just don't work out, so do not confine yourself over your itinerary. If the situation calls for it, try to be spontaneous as it is part of the adventure as well.