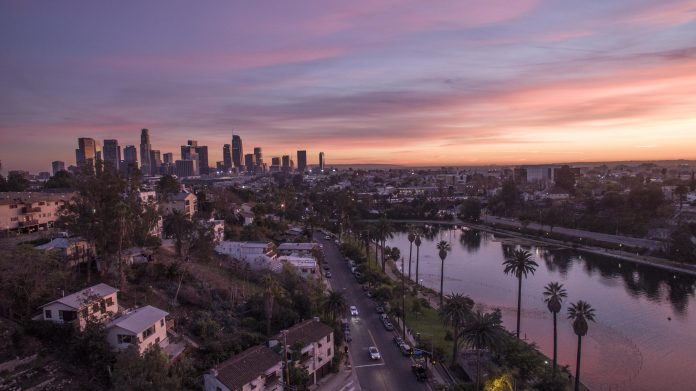 The "City of Angels" is a mega-city mixed with the tropical climate from the Pacific. Not only does it have the most people who love and adore in pop culture, but it also boasts of many iconic places any traveler has to visit. They're as follows:
Venice Beach
Many tourists embrace their eccentric spirit without a care for the world. Apart from being a great place for having a great splash and sunset viewing, it has also been a place for meeting a lot of hobbyists.
Hollywood Walk of Fame
A glimpse of your favorite stars' names engraved on the sidewalk makes you feel closer to them than in films and TVs. You can view the red carpet events they are attending, and if you're lucky enough, you might find one of them there.
Getty Center
Located on a hilltop with a very good view, Getty Center is full of masterpiece artworks that you often see on history books and art classes only.
Rodeo Drive
This place is filled with high fashion boutiques and shops that you would only think a celebrity can afford to wear. At least, a window shop is good enough to satisfy some cravings.
Downtown L.A.
The traffic may be rough, but a walk through downtown can seem enjoyable with many architectural remarkable sights along the way.
Universal Studios
It is home to the Jurassic Park franchise. A visit to the museum of this science fiction can fuel your adventurous spirit while you are reminiscing scenes from the films.
Miracle Mile
This is where the biggest museums of films and contemporary art can be found. It is an exceptional visit, especially for the history-inclined who have a love for art.
Griffith Observatory
Whether you are into astronomy or not, a view of real stars in a vast night sky with one powerful telescope will surely trigger your curiosity.
Disneyland
As the holy land of theme parks, whatever age you are, it is easy to fall in love with a place filled with childhood fantasies and wonder. Not to mention, Disney also has other lovable franchises in its belt that are part of the themes.
The Broad
This newly built museum offers a 45-second spectacle of LED lights. It is said to be so amazing that the personal experience is much more than the hours of waiting time.
Watt Towers
A man-made structure from recycled materials, it is a remarkable sight of creativity and craftsmanship.
Walt Disney Concert Hall
The hall boasts of an open auditorium and a few of the best acoustics in the world. It is home to many iconic and classical performances in which you can very much view and listen.
The Grove
This is an open-air mall with around 50 stores of the top brands of clothing. Aside from that, the 'Original Farmers Market' can also be found here, displaying fresh vegetables to international cuisine.
Amoeba
At this digital age, this place can be considered as one of the remaining places with traces of the golden age of music. CDs and vinyl records are so abundant that even some of the rare ones are found here.
Mulholland
This iconic thoroughfare feature in numerous movies can be a less an hour drive, but the views it offers can make you stare for hours.
Clubs in L.A.
There is no shortage of clubs in L.A. – from party clubs to comedy clubs. Who knows? You can even get a chance to meet your idol and grab that needed selfie.
Japanese American National Museum
These nations were enemies during World War II, but history shows that they share a lot of stories. This museum depicts the tales of Japanese immigration into the US.
Philippe the Original
Have you tasted the 'French dip sandwich'? This iconic L.A. food can be easily grabbed at Philippe the Original.
Huntington Library
This place has the perfect combination for some of the best reads: books, artworks, and gardens.
Conclusion
Los Angeles is filled with so many cultures that are grounded in entertainment and creativity. Explore these spots and celebrate the rich achievements of artists that have been game-changers.