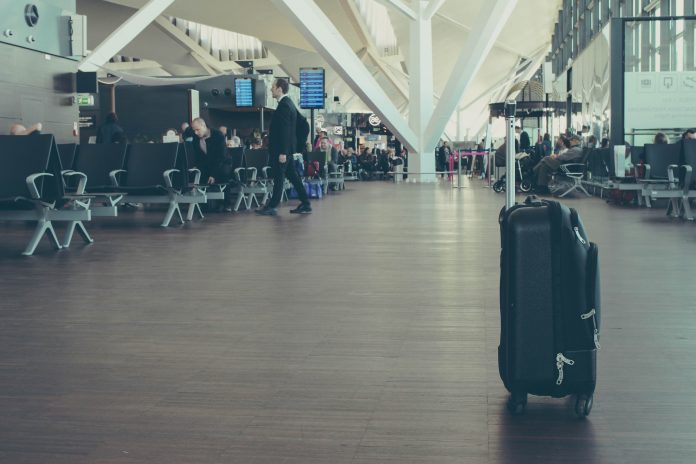 Everyone deserves to have a break either from work or school. Thus, one needs to travel every now and then to relax and enjoy the beauty of nature and the world. however, as exciting as it is, traveling can also be stressful, especially when deciding which clothes to bring or which luggage to use. So, to minimize the stress of having to choose the perfect suitcase for traveling, this article will give you a guide on how to select the "portable wardrobe" for your next adventure.
Right Luggage Size
In choosing luggage for your next travel, you need to consider the size of the bag. Although it is tempting to bring the biggest luggage to accommodate all your needs, it can also be physically hard to manage. That is why you have to choose the perfect size that suits your needs.
Guidelines in choosing the Right Size of Luggage
The size of the bag should be limited to what you can carry comfortably.
Make sure that the luggage size conforms to the luggage allowance of the airlines.
Also, consider the weight of the luggage, too; the lighter the case, the more things you can bring.
Be sure to check the overall quality of your suitcase prior to your scheduled travel date.
Luggage Features
Suitcases nowadays already have a variety of features that makes them easier to handle, comfortable, and fashionable at the same time. Here are some of the features you need to consider when choosing luggage for your next vacation:
Color or Design
Ideally, choose a color or design that makes your luggage unique or easily spotted on the luggage carousel and can't be mistaken for someone else's luggage. Also, try to avoid light-colored luggage, as it tends to get soiled easily.
Piggy Back Clip
This feature allows you to piggyback a second bag on top of your luggage through a looped clip.
Wheels
Wheels make suitcases maneuverable from one spot to another without exerting too much effort. With this, you have two choices to choose from – two-wheeled or four-wheeled. Suitcases that have two wheels seem to be lighter but can easily tip over, especially they are not balanced properly.
Four-wheeled luggage, on the other hand, can stand upright and can easily be pulled sideways to avoid hitting other passengers on the plane. However, these suitcases don't seem to stay put unless they have a locking mechanism.
Handles
For handles, you need to make sure that the handle is durable and retracts easily. Before you decide on a suitcase for traveling, you better try it first.
Expandability
If you plan to bring a lot of souvenirs from your trip for your family and friends back home, then you need to make sure that your suitcase can expand to accommodate your extra things. However, make sure that it still conforms with the airlines' standard, as you may be forced to pay extra to check your bag.
Compartments
Compartments and pockets are a useful feature in a suitcase, as it helps organize your things properly so that you won't have a hard time locating your things inside.
Security Locks
Never ever buy a suitcase that you can't lock. Locks are important as this keeps the things inside your luggage secure and safe from thieves.
Waterproof
Another important feature that you should consider in choosing luggage is that it is water-resistant. This will keep your things inside safe from moisture or water going in your suitcase.
Durability
Last but definitely not least; you must consider a bag that is durable and can withstand the severity of travel. You don't want to travel with damaged luggage after all.
Conclusion:
These are the important considerations you have to make when choosing luggage for your next travel experience. Having good-to-go luggage will make your adventure more fun and memorable. Enjoy your next trip with the right luggage.