The decency level of your office speaks a thousand words about your personality and the services you offer. A disorganized office tells of a cluttered mind, disturbed character, and unreliability in service delivery. Overhauling an office's decency level doesn't have to be a costly endeavor that eats up lots of time and money. Here are some cost-effective office supplies to space up and organize your office.
Desk Organizer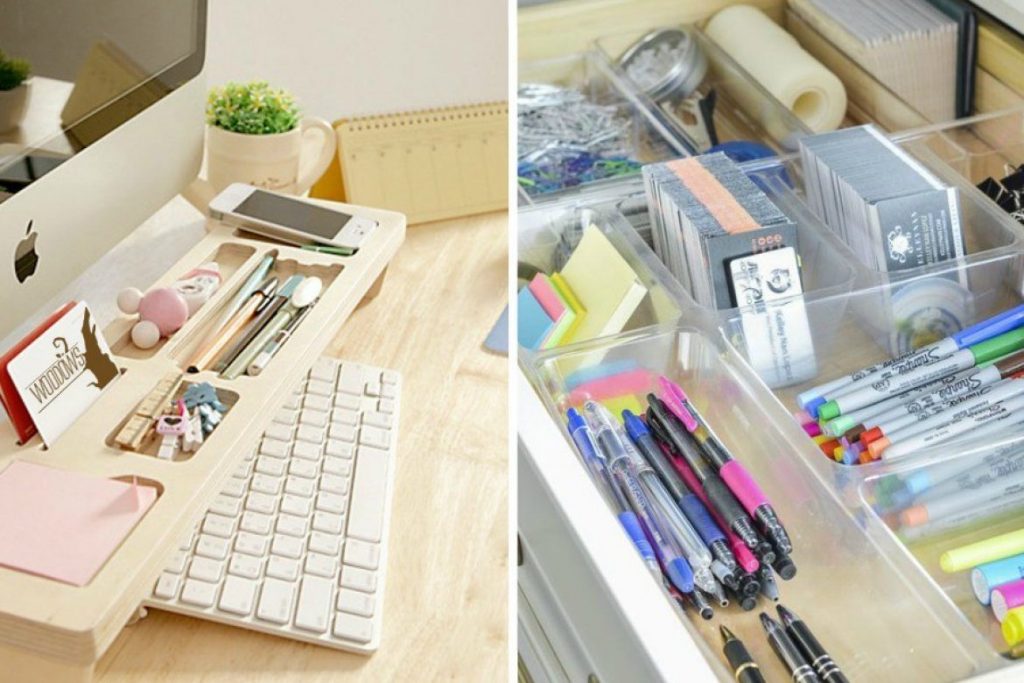 For less than $100, get a high-end desk organizer to clear off all the nasty-looking books, reports, papers, and files on your desk. Get office supplies and documents organized decent-ly with a sleek office desk organizer, specially made for your office. Desk organizers help organize and tide up office desks, organizing materials in a decent and quickly accessible manner.
Notepads
The advent of technology has completely erased the need to use papers to keep essential data. However, things like letters and memos are tricky to remain on the cloud or computer storage. You may fancily design a notebook to keep all your everyday to-dos, notes, and other vital details like projects, client appointments, and meeting notes.
Labels and File Holders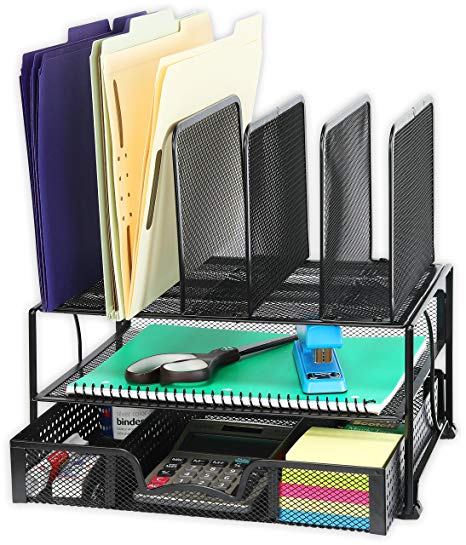 Find the best file holders and labels to keep files decently and safely, minimizing their exposure to damaging situations. Don't settle for complex or elaborate filing systems, unless you want to have the worst experience organizing your labels and folders.
High-end and Stylish Lamp
Quality office lighting adds to overall worker productivity. Relying on the standard lights isn't recommended if your productivity has to be optimal. Getting additional lighting that fits your wattage and style preferences is crucial, considering it helps illuminate your work-space, allowing for increased productivity.
Hole Punch
Keeping your office neat and organized also requires you punch papers and notes together before saving them on a binder. With the right 3-hole punch, you'll punch and file all your documents appropriately, allowing for smooth and quality storage. Hole punches are a bit costly, and so you must be ready to invest some right amount of money to get one.
Binder Clips
Binders are affordable office organizational tools ideal for large, medium, and small organizational purposes. Binder clips are strongly recommended for those who want to keep project resources together, ensuring the quality organization of the materials distributed at training classes and meetings. Also, you can use binder clips to store the bills to be paid in place, as well as organizing coupons.
Essential Writing Tools
Get the right writing tools in place and keep them properly in your office to realize an organized and productivity office setting. Consider getting sturdy mechanical pencil fitted with lead, as it doesn't break easily and can be refilled at any time. Get enough permanent sharpie markers and keep them well in your office table drawer to use them for writing food labels, file labels, as well as cardboard boxes. You may as well need to get some high-lighters to help in organizing your office items, including meeting notes, signatures, and to-dos.
Personal Whiteboard
A personal whiteboard is all you need to quickly and efficiently fill all your notes. White-boards are naturally eco-friendly and provide a lasting solution to any clutter building-up on the work desk. Choose a whiteboard that matches your quality and durability preferences.
Final Thoughts
Thinking of giving your office a new face but don't know where to start, we have provided you a simple list of the best office organization tools you can buy. They are all made for a budget-friendly office organization, so you don't have to worry about costs. Also, these of-fice tools are ideal for offices of all types and sizes, hence suitable for everyone.