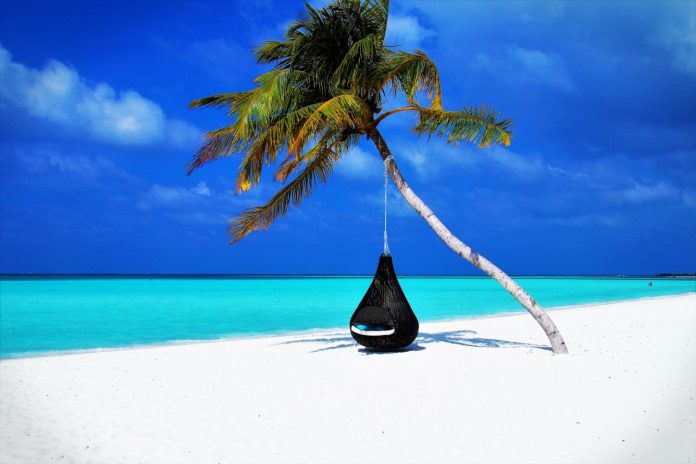 America has some of the most beautiful beaches in the world. If you are a beach enthusiast, here is a list of some of the most magnificent beaches that America has to offer.

1.) Kauna'oa Bay, Hawaii
Kauna'oa Bay is adorned with powdery white sand beaches and glittering blue waters. It is often the picture that you see in Hawaii postcards. You can find it along the Kohala coast that has only a few other white sand beaches. Both families with children and water sports fans will enjoy it here due to its calm and waters.
2.) Clearwater Beach, Florida
Clearwater beach is known for its range of white sand beaches perfect for activities such as jet-skiing, parasailing, and stand-up paddleboarding. You can visit here anytime, as the weather is always warm and pleasant throughout the year. Many visitors also relish the beachfront walk that has multiple shops and restaurants that they can visit overlooking the sea. At night, tourists can enjoy a regular festival with street entertainers and handicraft merchants at Pier 60.
3.) Cape May, New Jersey
Cape May is located at the southern end of New Jersey. It is renowned for its impressive Victorian architecture and some of the oldest American seaside resort. It also has a vast beach line that is clean and well kept by the city. If you like a beach that is for pure relaxation, then Cape May is perfect for you.
4.) Martha's Vineyard, Massachusetts
Martha's Vineyard is not only about great wine and beautiful Vineyards. It also offers gorgeous beaches and trails for hiking. The most well-known beach here is the Moshup Beach that has delicate white sand surrounded by red cliffs. Martha's Vineyard should be included in your list if you want a place that can offer a variety of experiences.
5.) East Hampton, New York
You may have heard of the Hamptons as the one favorite vacation destination of A-listers. East Hamptons has situated in southeastern Suffolk County, New York. It has beaches that perfect all year round. The charming vibe of the town is also what keeps famous people coming back for more. You will inevitably bump in with a few celebrities in this town.
6.) Myrtle Beach, South Carolina
Myrtle Beach is one of the favorite destinations on the east coast. It is a combination of fun and relaxation. The coastline has beautiful white sand stretching for miles perfect for sunbathing and sandcastle making. The water is ideal for fishing and surfing. Myrtle Beach is also perfect for sunset watching.
7.) Nantucket, Massachusetts
Nantucket, Massachusetts, is an island located at Cape Cod. It is an excellent place to visit for those who want to feel like they are in a different era. Encompassed by white cottages and wild roses, Surfside Beach is perfect for everyone.
8.) Manele Bay, Hawaii
Another of Hawaii's beaches, Manele Bay, is ideal for those who want to explore the waters by kayaking. It also has stunning snorkeling and diving sites. The water temperature is always at 70-degree, making it always ideal for taking a long dip. There are also many luxury accommodations located in Manele bay that travelers can choose from.
9.) Coronado, California
Coronado is located on a peninsula in San Diego, California. It is a known place to be at for a variety of water activities. Surfers mostly enjoy the North Beach in the morning for exciting waves. Others visit the Dog Beach for a stroll on the sand with their four-legged buddies.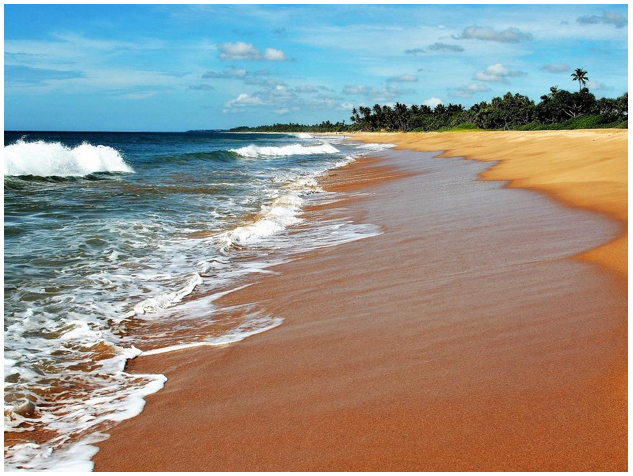 If you decide to visit any of the beaches mentioned above, you will surely be a lucky traveler. With all of the activities and accommodation, it has to offer, America's beaches are undoubtedly one of the best in the world.