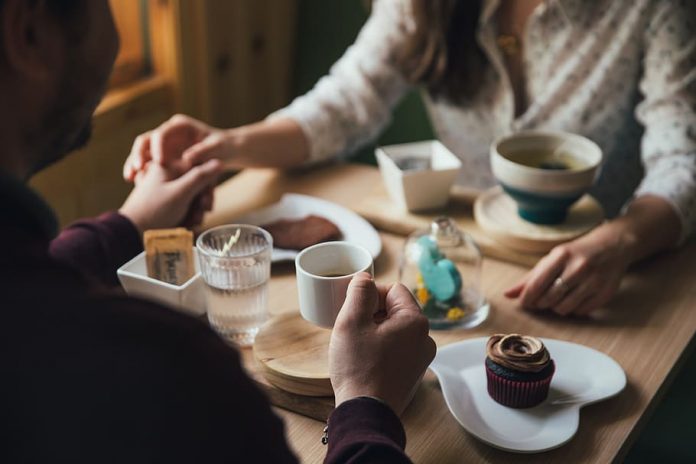 Are you looking for ways to skip the fuss involved in making reservations for your date night? Does a date night sound like a good idea?
For most couples, going out on a romantic dinner seems quite interesting. However, preparing a romantic meal at home with your partner creates better room for undivided attention. There is something special about trying out a new recipe with your partner. However, both of you need to have the right mindset. To maximize the experience, consider the following:
• Avoid complicated recipes, especially if either of you is not familiar with the kitchen, or if there is limited time. A single meal with some salad or desert will do.
• Avoid cooking when hungry. Have snacks around in case you need to bite something as you cook.
• Define your responsibilities. One of you can read out the recipe steps as the other person does the cooking.
• Take time to enjoy the whole process. Have some soft music playing in the background and incorporate some humor in the session. Enjoy the moment more than the meal.
Whether you want something challenging like doing a veal recipe or something casual like pasta, the following recipe ideas will present unique alternatives for your special night:
1. The Margherita Pizza
Pizza Margherita is a classic and one of the favorite romantic dishes for most couples. All you need is some home-made dough, gooey mozzarella, pizza sauce, and fresh basil leaves. In case you do not know how to make pizza dough at home, purchase it from a local store.
2. Veal meatballs
Being a special night for the two of you, try and experiment with an entirely new set of ingredients. Use tender veal to transform your ordinary meatballs into something unique. Top up with red wine sauce for a unique taste and aroma. You can cook the meatballs the usual way or bake them for a crispier texture.
3. Vegetarian Pot Pie
This delicious pie with a savory taste takes approximately one hour to prepare. Get parmesan or vegetables as fillings and serve it with a glass of wine and some fresh salad.
4. Salmon with Roasted Potatoes
Salmon can be prepared in many different ways. You may decide to cook it in parchment paper cut into heart shapes. You may also add some vegetables and roast potatoes on the side.
5. Pasta Puttanesca
As simple as it is, Italian pasta is one to try out if your time is limited. Add some garlic, red pepper flakes, olives, and Puttanesca sauce to your pasta. Alternatively, you can use something fresh like mint or squash for a burst of earthy flavor.
6. Macaroni and Cheddar Cheese
This mac and cheese recipe is straightforward yet features several flavors from the cheese and spices used to prepare it. It is a classic version of the ordinary macaroni that includes butter, flour, fresh milk, ground nutmeg, and white cheddar cheese as part of the ingredients.
7. Easy Calzone
You may decide to wrap some pizza dough and sauce around fillings of your choice to make a simple calzone. Make the pizza pockets with your spouse then use vegetables like spinach or mushroom for the mixture. If you don't like vegetables, you can use meat. Dip the calzone in some pizza sauce and enjoy with a glass of wine.
8. Mushroom Risotto with Parmesan Rice
Truffles and risotto recipes are simple to put together for dinner. Prepare some creamy parmesan rice and combine it with black truffles and mushrooms. If you are unable to find truffles, garnish the rice with some truffle oil.
9. Flambé Bananas
For your dessert, try out these cinnamon-spiced bananas. Boil some sugar in water, then add your bananas, butter, and vanilla essence. Add the cinnamon once the bananas caramelize and serve with your favorite flavor of ice cream.
10. Fudgy Flourless Brownie Pie
No romantic idea should end without chocolate. Make this gluten and dairy-free brownie pie for your delicious dessert. Serve it with salted tahini Maple Sauce. To make the brownie, cream sugar and butter together, then add some melted chocolate with egg whites. Bake the resulting mixture to the desired texture.