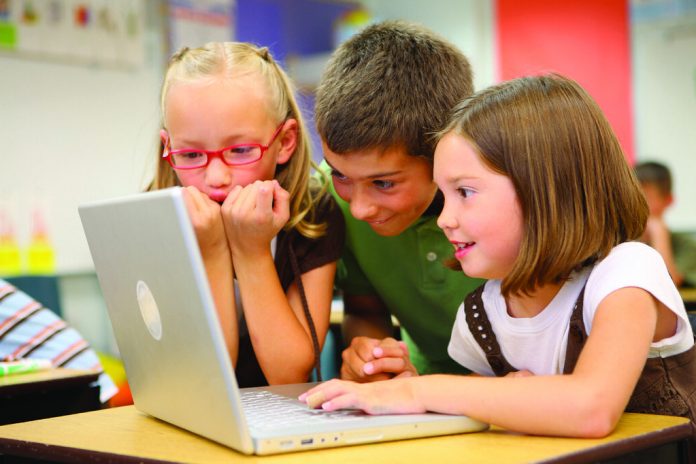 Let's face it. Not everything is learned in school. Yes, theories and concepts are acquired in institutions, but the children's interests and hobbies are sometimes not equally given a chance to be enhanced. So, if you're looking for courses that satisfy this need, here are eight amazing e-courses that suits your kid's interests and hobbies:
DIY ORG – Creative Kids
For those who do not know, DIY stands for Do-It-Yourself. This website offers online courses for your creative and artsy children. Containing seven packs with 23 amazing projects each, your kid will be able to follow his creative path may it be drawing, animating, or simply creating DIY projects.

PetraLingua – Language Lovers
Learning a language with children is not only limited to English. In fact, he could be fluent in another language at an early age. PetraLingua is a great website that offers foreign language courses for kids. These are Spanish, Chinese, Russian, German, and French. Upon joining, each of the courses has one free lesson. What is great about this is that it focuses its learning module around common and everyday objects and situations for better and easier learning.
CodeAcademy – Coding Masters
Children who are exposed early to technology can enhance their skills and interest, especially if they enroll in a coding online course. CodeAcademy is the best place for young and little coding masters. Upon entering the site to sign up, there is a choice where you have to answer a few questions to get a recommended course which is highly suggested. Some courses include game development, web development, and design.
Time4Writing – Young Authors
Your kid might be the next John Green or JK Rowling, so why not enhance his writing skills? Time4Writing is one of the great choices to improve such skills at a young age. It offers three levels. These are basic, intermediate, and advanced courses, and depending on the capability of the student, you can choose from these. This online course includes grammar, writing essays, narrative and informative essays, and research papers to name a few.

Kids Cook Real Food – Junior Master Chefs
Avoid the hassles of ordering take outs and let your children cook his way to the family's hearts. As explicitly stated on its website name, Kids Cook Real Food is an online course that will teach kids basic skills on measuring, peeling, and even cooking food as simple as buttered toast or as complicated as taco beef.
321 Talent Showcase – Young Actors and Actresses
Children at a young age are very good actors and actresses, especially when they do roleplays. Why not develop this skill and enroll them in an online acting course such as 321 Talent Showcase? Equipped with e-books, warm-ups, and acting lessons, the child will discover his inner superstar.
IMusic-School – Music Geniuses
Perhaps the child has taken a liking to instruments. May it be as simple as a guitar or as complex as violin and cello, IMusic-School is the online course website for you. Moreover, it offers various lessons and classes with exceptional instructors. Whatever instrument it is, they are one of the best online music schools in the business.
Reading Eggs – Bookworm Kids
Reading is one of the macro skills one must possess. At an early age, children are taught to read letters then sounds to words. But if you want to make it interactive and colorful, Reading Eggs is a great online course to consider. Recommended for 2 to 13 years old, it offers a comprehensive program that is fun and engaging.
Schools will always be the best place to learn new things and develop skills. However, trying online courses is not bad since it saves money, energy, and time. As long as it makes the child happy and helps with the child's learning, why not give these courses a shot?