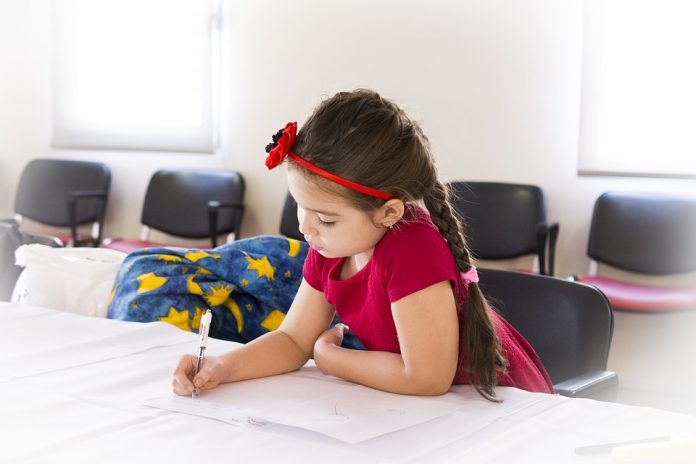 The early stages of childhood are essential for the development of a child's character. However, training children can become complicated, especially when it comes to honing their study habits. Most kids are all about playing and doing fun activities, and studying is at the least of their priorities. That's why, in this list, we will provide you with practical tips that may help your children hone their study habits effectively.
Set a Designated Workspace
A conducive work area may help your child study better. Allocate a peaceful space that is well lit and has a proper work table for your child to concentrate appropriately during the study session. Face it away from distracting things such as TVs, computers, and toys. Make your child organize the table in a way that he or she prefers. This way, they will not only learn how to be organized and responsible for their spaces but also appreciate uninterrupted study time.

Set a Schedule
Having a well-followed schedule is the best way to create a habit. Set an amount of time every week for your child's study time. This way, the child will know how to allocate his or her time well. It is also much easier to track their progress from the previous weeks as you can get a consistent amount of output and make those as your basis.
Make Notes
Just like in adults, notes will help children digest information easier compared to the bulk of knowledge they'll get from books. Using notes allows the retention of knowledge even more. Parents and children can also add a little bit of creativity in the notes to make studying even more engaging. It can be decorated by using different stickers and can be written by colorful pens.
It is also said that color-coding notes stimulate children's memory and association of ideas. Children who have the exemplary note-taking ability develop well during class discussions as they can quickly identify important details and retain them.

Prepare for Test
Going over the lessons and notes is not enough to ace a test, and children must be aware of this. At a young age, they should start preparing for exams by putting the context into reality. This way, it is easier for them to explain concepts because they can apply these ideas personally. Children who consistently prepare before a test are likely to have greater academic careers. Do not tolerate children when they are acting as passive crammers as this could lead to procrastination and may cause undesirable traits to be developed if not stopped.
Remove Distraction
Children's concentration can be limited at times, especially when they are at a curious age where they want to play, explore, and discover new things. That's why to help them form good study habits, it's important to keep these distracting things away from their sight. Keep gadgets such as cellphones, tablets, computers, or any form of distractions away from them.
Incentivize Children
Sometimes, what kids need the most is the motivation to study. There are so many ways a parent can provide this. One of the most effective ways to do so is by giving children incentives. For example, tell a child if they stud, they are allowed to have computers or T.V. privileges. This way, not only will they be determined to study and provide a sound output, but they will also be appreciative of the opportunities that they will receive in the future, making them grateful individuals.
Final Thoughts
We all want our children to succeed. In Fact, we will do everything to support them. That being said, the things mentioned above are not only helpful tips to enhance children's study habits, but they're also practices that make them better individuals in general.