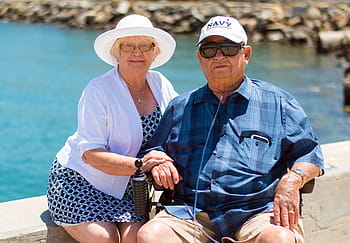 Seeing elderly people enjoying a good vacation can be one of the most heartwarming and fulfilling feelings. After working so hard for so many years to uphold their responsibilities as parents and citizens, retired seniors deserve to go to the most beautiful places and tourists spots to relax and enjoy new things.
However, considering their age and physical limitations, traveling could be worrisome since their convenience and comfort should be highly considered.
If you're planning a trip with your grandparents, elderly relatives or if you're one yourself, don't let your doubts stop you to enjoy a vacation to the fullest. Deciding the right place go could be troublesome, but don't worry! We have prepared a list of top destinations in Asia that are great for retired seniors.
1. Singapore
Worried about security issues? As one of the safest cities in Asia, Singapore is the right place for you. Equipped with the most efficient transport systems in the world, your city tour will become safe and convenient. Pretty painless for senior citizens! Singapore's tourist spots are also close to each other so you don't have to spend so much of your precious time traveling from place to place.
Make the Gardens by the Bay as the highlight of your visit. The Flower Dome and Cloud Forest conservatories at the Gardens by the Bay – the largest in the world – are air-conditioned, making it a very good place to stroll.
The outdoor attractions are also landscaped with old shade trees making the environment cool, perfect for walking. Most importantly, don't miss the Supertree Grove at night which is also just a short walk from world-class dining and restaurant to feast in.
2. Tokyo, Japan
As one of the most progressive countries in Asia, it is quite surprising to know that senior citizens make up a large chunk of Japan's population. The busy image of the city could be intimidating but it is a lot more senior-friendly than it seems.
Getting around is not difficult because the elderly are always given priority. All their commercial areas are provided with wheelchair-accessible ramps, lifts, and dedicated chairs, especially for the old. They even have a town called Sugamo also referred to as "Grandma's Harajuku" which has a shopping street dedicated for the older generation.
Discover Japan's fascinating past and experience cherry blossoms or autumn's vivid colors! There are a lot of temples, traditional teahouses, and tranquil gardens dotted around the city that you can explore. Do some walking on some of the most famous sights – including Zojo-Ji Temple and Tokyo Tower and enjoy the beauty of the Land of the rising sun!
3. Hong Kong
No need to break the bank! If you're looking for a cheap but convenient vacation, make Hong Kong your next travel destination. Air flights to HK and hotel accommodation are often on sale throughout the year making it a popular vacation spot.
On top of that, you should check out their Elderly Octopus Card and the various senior discounts available. With plenty of comfortable accommodations, pleasant climate, and easily accessible tourist spots, you can have convenience both physically and financially.
If you want to experience the best shopping and culinary experiences in Asia, you have come to the right place. A must-visit destination is the colorful flower market in Prince Edward and the Yuen Po Street Bird Garden. Most importantly, don't miss to watch the nightly 'Symphony of Lights' and ride their hop-on, hop-off open-top bus tours and enjoy the city sights!
4. Seoul, South Korea
If you or your elderly loved ones are K-drama fanatics, Seoul should be on your bucket list. Another senior-friendly destination wherein public transportation facilities are equipped with escalators and elevators for less mobile navigation.
Some of Seoul's main attractions including Gyeongbokgung Palace are also a minute walk from subway stations. Less walking, great for the retired seniors!
Aside from visiting tourist spots in the city from the National Museum of Contemporary Art to the Seoul Forest, consider to try one of the city's many hot spring health spas or try to wear traditional Hanbok and enjoy a tea ceremony for a memorable experience.
If you visit in the winter season and the cold is bothering you, there are a lot of indoor attractions too such as the COEX Aquarium where you can enjoy shark watching. Who knows, in Seoul, you might meet your favorite K-drama Oppa!
5. Palawan, Philippines
Palawan is popularly known as a great place for physically fit adventurers. However, surprisingly enough, this is also a very good destination for retired seniors to enjoy a perfect relaxing vacation. Must-visit destinations in Palawan are El Nido, Coron, and Puerto Princesa where you can enjoy beaches without a need for trekking.
In El Nido, most beaches such as Helicopter Island and Seven Commando are very accessible via boat rides. You can also relax and enjoy a hot bath at Maquinit Hot Springs in Coron and create unforgettable moments as you discover and sail along the Puerto Princesa Subterranean River. So many options to enjoy a sweat-free adventure!
Palawan will also not disappoint you when it comes to food especially as it is widely popular for its sumptuous seafood delicacies. If you wanna go exotic, you can also try their famous crocodile sisig and tamilok (woodworm mollusk).
Did any of the destination list catch your interest? Then, be ready to arrange your tour vacation and pack your things. Don't let your worries stop you to go places you wanna go. Life is short, so enjoy life to the fullest!