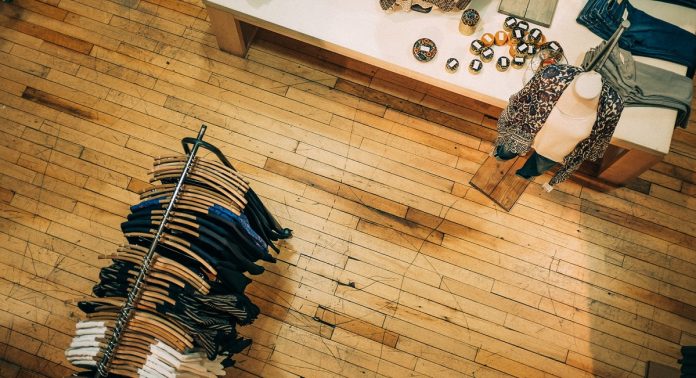 The fashion industry is always changing. Every year there a new trends and designers for people to dress themselves in and it can be hard to keep up with it all. However, there are types of clothing and styles that never go out of fashion and will always look good no matter what. These are wardrobe staples that everyone should have in their wardrobe. While it is good to have some pieces that go with the trends, these are the classic pieces you should always have, regardless of your gender.
Plain White T-Shirt
Everyone should own a plain white t-shirt because it goes with everything. White is a versatile colour, but if you are looking for something brighter you can always add a bold accessory to your look. Whether you are pairing this t-shirt with jeans for a casual look, under a suit for a smarter style or even under a dress for a woman, it's going to look incredible. You simply can't go wrong with a plain t-shirt.
Black Leather Jacket
Another fashion staple that will go with everything and never seems to go out of style is the leather jacket. There are various styles to choose from such as the traditional biker jacket or a more minimalist one. Whichever one you choose, it will go with everything from jeans to a dress. People who wear leather jackets are showing off their cool style, knowing they can rock it with anything. If you choose a good brand, you will often find that the jacket can last you for years, becoming a centrepiece for your wardrobe and outfits.
White Button-Down
Simple clothing and colours are the keys to creating a fashion staple and the white button-down shirt is something that should be in everyone's wardrobe. A crisp, loose-fit shirt is perfect for women as it flatters and skims the figure, whereas a fitted one for men will show off their smart style. A shirt doesn't necessarily need to be worn just for work. Pairing it with jeans and a trendy blazer makes this shirt perfect for socialising as well.
Classic Watch
When it comes to accessories, you need to choose items that can go with any outfit. Some women like owning a black handbag and some men like a good-quality leather belt, but everyone should have a classic watch to wear on their wrist. Going for a gold watch ensures that it will stand out without overshadowing the rest of your outfit. However, if you aren't a fan of gold, you could always go for silver or even rose gold for a softer effect. Either way, choosing one with a metal strap instead of a leather one will finish off the classic style.
Trench Coat
Since the trench coat became fashionable it hasn't gone out of style and is the one coat that everyone should own. Made for both men and women, their styles only differ slightly with women's having a cinched in waist to create the hourglass effect. The traditional beige or light tan trench coat is the best to have as it can go with a number of colours, but more people seem to be buying them in black as well.
Smart White Trainers
On the days when you need something comfortable to wear, always have a pair of trainers at the ready. While some people might say black is the best colour for trainers, we have to disagree and go with white. When paired with jeans they look smart and chic and can even offer a modern touch to work attire.
And there you have it, the most important fashion essential you should have in your wardrobe.