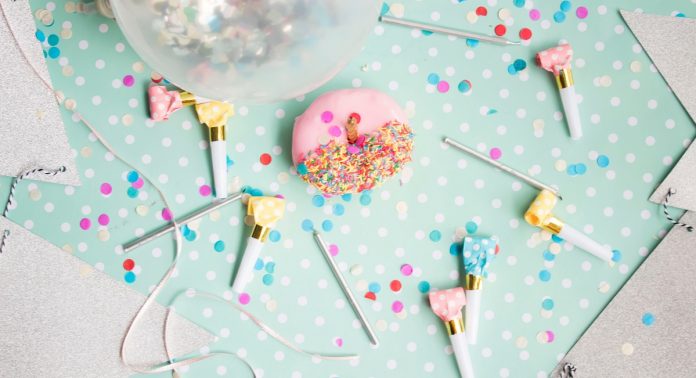 Summer is the perfect time to throw a party. The days are longer, the weather is warm and it's ideal for having family and friends around to eat some delicious food and drink cocktails, with or without the alcohol. Depending on how many people you invite, planning a party can take a lot of effort and there are some things you need to take into consideration to make sure it all comes together nicely. If you are wanting to plan an event to celebrate a birthday, anniversary or maybe just for fun, make sure you follow these tips to have a flawless summer party with family and friends.
Send Out Invites
If your event is a big one, why not send out invites to everyone you want in attendance? This is a great idea to make sure there aren't people who turn up out of the blue and when you get the replies back you can plan for the number of people who can make it. There's nothing worse than needing to cook more food after already standing at the BBQ for hours or needing to run out for more ice. In the invites, you can also let people know if there is a theme and what they would wear.
Make Sure There's Enough Space
When you invite a lot of people over, you need to make sure you have enough space if it's at your house. This could mean moving furniture around to accommodate more people and even buying more chairs for people to sit on. While it isn't likely everyone will want to sit down at the same time, you have to be prepared in case they do. If you don't have the money to buy the chairs, you can always rent chairs from a business, as well as being able to rent tables or a bigger grill to accommodate everyone.
Decorate the Space
To make it the ultimate summer party, you will want to decorate the space. It helps to have some ambient lighting such as fairy lights to make it look appealing, as well as allowing guests to see when it gets darker throughout the evening. If you have a theme for the party, choose decorations that match it. This can mean having coloured plates and cups, as well as buying a pinata for the kids to play with. You can buy ones that allow you to fill it yourself, meaning you can be guaranteed everyone gets what they like.
Lots of Food and Drink
In this day and age, not everyone eats meat, so you need to be able to accommodate everyone. Add some vegan or vegetarian options as well as the traditional BBQ for meat eaters such as burgers, hot dogs and even ribs. Children won't eat the same as adults, which means it's a good idea to choose easy-to-eat items. A great idea is choosing a buffet style layout, where everyone can choose what they want with little notes to indicate what item it is. You will also need a mixture of alcoholic and non-alcoholic drinks to give people the choice of what they would like and to offer something to the kids as well.
Some Entertainment for Everyone
It wouldn't be a party without some entertainment. Music is a great way to make everyone feel at ease and give some background noise. Don't have it playing too loudly and make sure there are lots of classic songs people will recognise as well as a few new ones mixed it. You'll want to keep it upbeat. A great form of entertainment for the kids could be a magician, so if you know anyone who might be able to help out, give them a call.
Organising the perfect summer party is easy when you know how!